Welcome to Wellington!
Well, there's a good chance you're not in Wellington yet (but if you are, welcome).
If you're reading this, I'm assuming you're researching things to do in Wellington. I hope this post helps you get a few more ideas for your trip.
What are my credentials for writing this post?
I grew up in Waikanae, an hour north of Wellington on the Kapiti Coast so have spent plenty of time in Wellington. Including four years of study at Victoria University of Wellington.
TABLE OF CONTENTS
1. Take a Tour of the Beehive
2. Spend Time on Somes Island
3. Spot the Fur Colony
4. Join a Weta Workshop Tour
5. Walk up Mount Vic for the views
6. Watch some sports
7. Wander the Botanical Gardens
8. Meander the Townbelt
9. Eat all the Burgers
10. Drink local craft beersies
11. Stroll Cuba Street
12. Find the Street Art
13. Be Amazed at Zealandia
14. Learn at Te Papa
15. Explore Museums
16. Ride the Cable Car
17. Watch planes land
18. Relax at Oriental Bay
18 OF THE TOP THINGS TO DO IN WELLINGTON
These are in no particular order from best to worst or anything like that. There are times where I've grouped similar activities under the same category so there's actually more than 18 things to do in Wellington here 🙂
1. TAKE A TOUR OF THE BEEHIVE (A.K.A PARLIAMENT)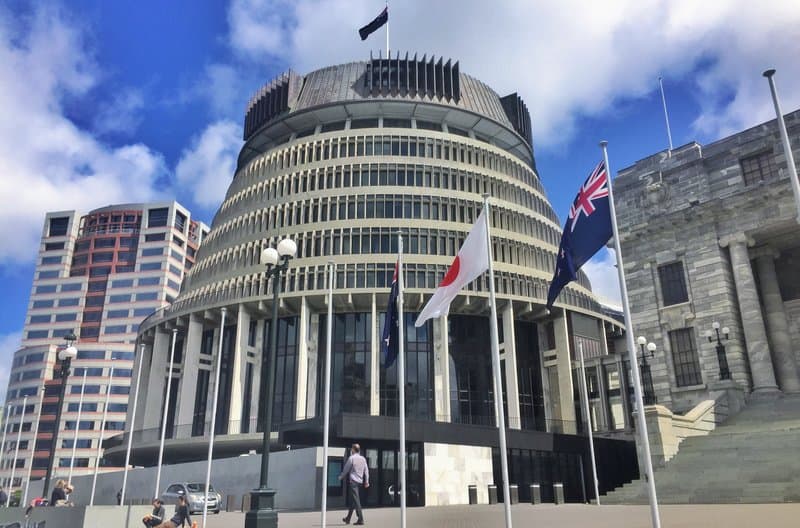 It's an iconic building in NZ and has a funny nickname. But lots of amazing stuff goes on inside New Zealand's parliament (a.k.a. The Beehive).
The best part? You can take tours through the parliament buildings with guides who know everything about the buildings, and NZ's parliamentary system.
What better way to get to know the political system of a country than in the heart of it all. If you like, you can even watch the politicians in action.
Quick Tip: You should book you tours in advance (just call them visitor centre if you've got a local sim).
2. VISIT SOMES ISLAND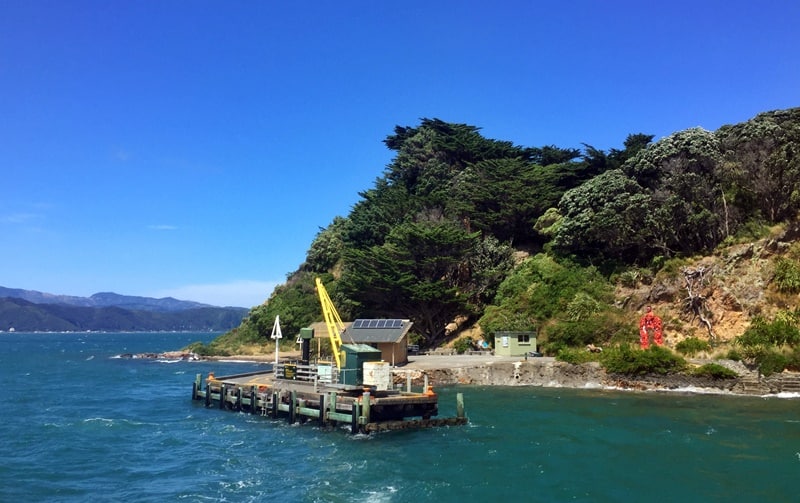 Located in the middle of the harbour, the East by West ferry runs several daily services to the former Leper Colony. The island is small so you'll only need a half-day to explore the whole island properly. You can even make this into a full Wellington day trip by continuing on to Eastbourne and Petone.
It's weird, as soon as you arrive it's not like you're in the middle of nowhere, but the wildlife seems a whole lot more authentic and ruthless.
Quick Tip: Check daily deal websites for discounted ferry tickets.
READ THE FULL BLOG POST: VISIT SOMES ISLAND: WHAT TO DO THERE
3. SPOT SEALS AND RED ROCKS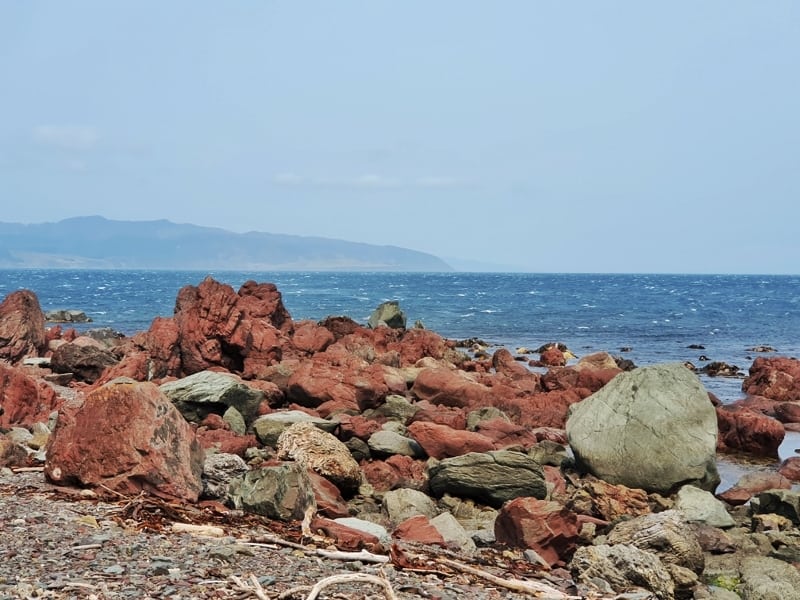 There are lots of beaches on Wellington's south coast (Island Bay is cool), but with the added wildlife factor you can't go past the walk to the colourful Red Rocks, and Devil's Gate where you're nearly guaranteed to see at least a few seals.
You can drive along the beach from Monday to Saturday, but park up at Owhiro Bay and make the 4km out and back walk. The cliffs climbing up right by the beach are so dramatic!
Quick tip: If there's a southerly blowing, this won't be a pleasant walk. Unless you like punishing yourself.
RELATED BLOG POST: WALKING TO THE RED ROCKS FROM THE WIND TURBINE
4. TOUR THE WETA WORKSHOP STUDIOS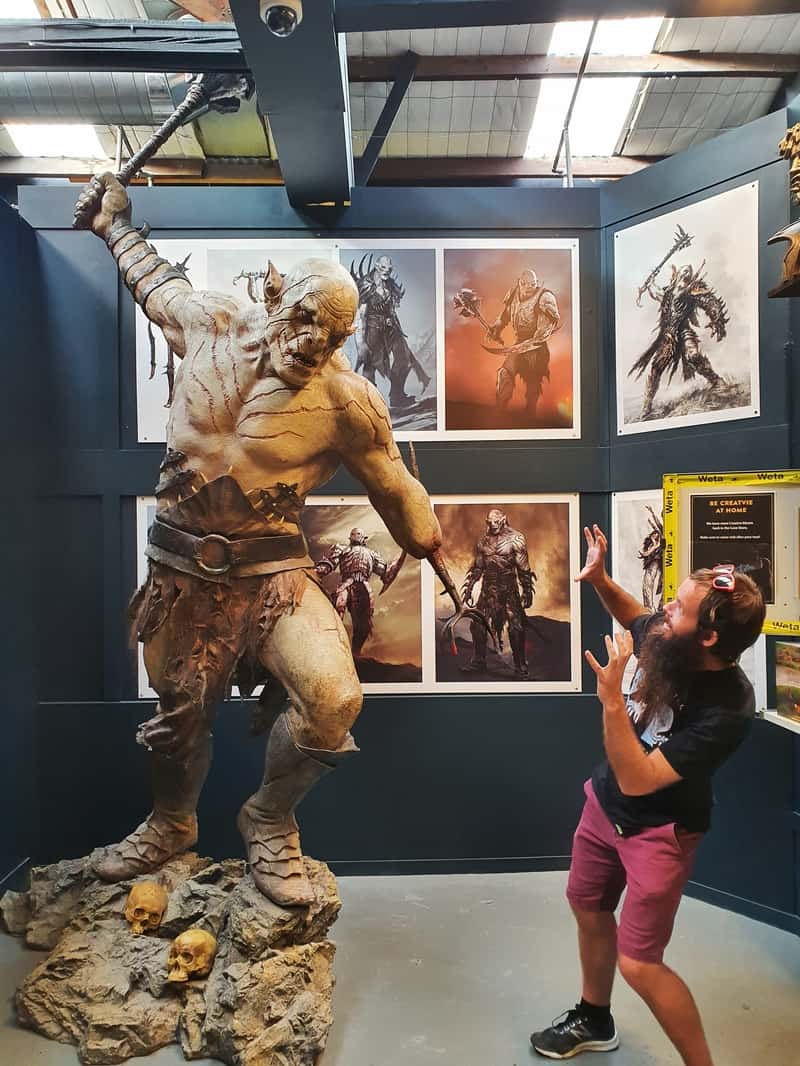 Some might consider Weta Workshop as an alternative to Hobbiton, but I think that's a bit of a stretch. If you can, go on both.
I've only been on the original tour at Weta Workshop but had a really fun hour or so with the guide who took our group of three. The guide was full of knowledge, stories, facts, and answers as we walked through a few different rooms to get an understanding of what actually happens behind the scenes at Weta.
While they're mostly known for movies such as LOTR, and The Hobbit, they've worked on lots of movies over the last 20 years in various capacities.
And they do a whole lot of other projects to keep the ~400 people employed at the studio year-round. From private commissions to private projects, to board games, they do a whole lot of fun stuff.
On the tour, you'll get to see lots of items from movies you'll recognise (robots, chain mail, armour, etc). Of course, the pieces can vary depending on what they're working on at the time. At the end of the tour, you'll have a whole new appreciation of what happens behind the scenes of a movie set.
RELATED BLOG POST: A WETA WORKSHOP TOUR REVIEW
5. TAKE IN THE VIEWS OF WELLINGTON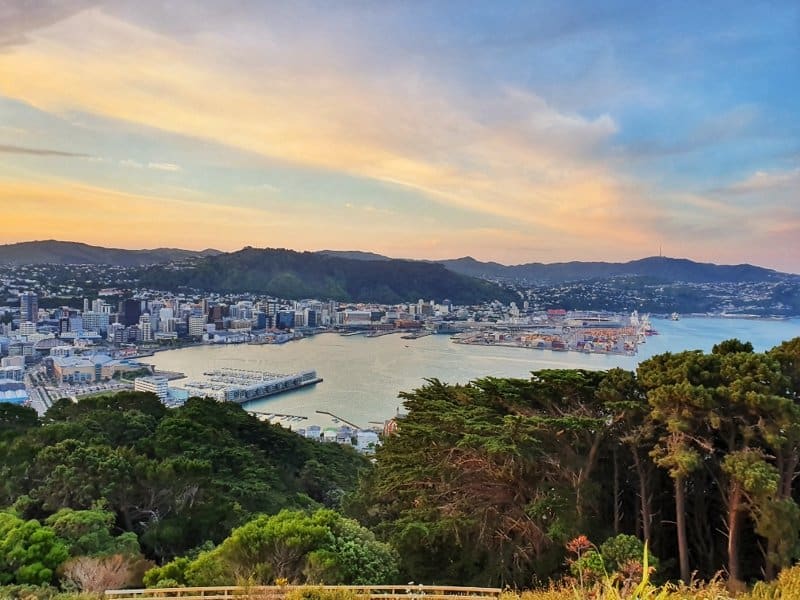 If you love a good viewpoint, then the Mount Victoria Lookout is a must for you. In addition to the viewpoint, it was a Lord of the Rings filming location.
Alternatively, if you want a less touristy viewpoint, you can head to Wellington's highest summit, Mount Kaukau on the outskirts of the city.
p.s. go to Mount Vic at sunset if possible.
FULL BLOG POST: THE WALK UP TO THE MOUNT VICTORIA LOOKOUT
6. WATCH SOME SPORT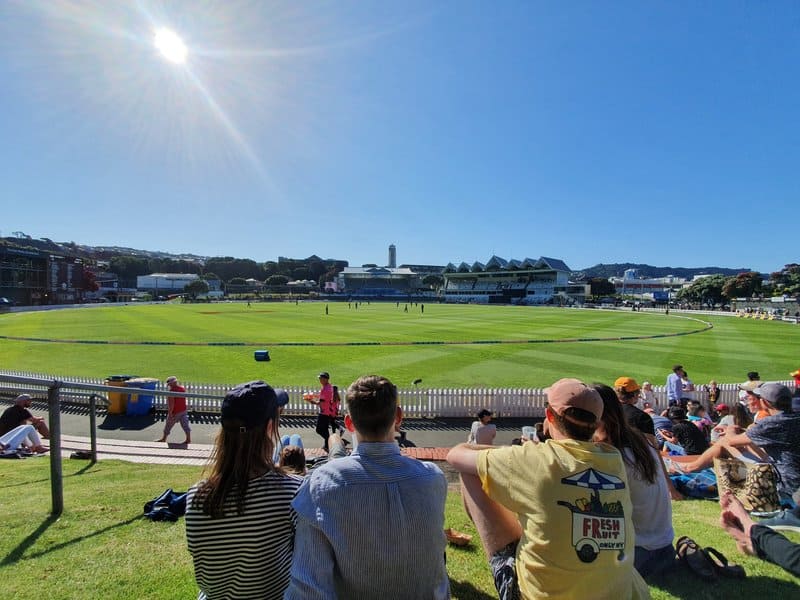 As you'd expect Wellington has teams in all the major domestic sports competitions. With the countries main spectator sports being football, rugby, cricket, and netball you'll be able to watch them here.
You can check out the schedules for the teams here below.
Rugby: Wellington Hurricanes, Wellington Lions
Cricket: Wellington Firebirds/Blaze
Football (soccer): Wellington Pheonix
Netball: Wellington Pulse
Most of the time you'll be fine to buy a ticket by showing up at the gate unless it's an All Blacks or Black Caps match.
Speaking of which, it's worth checking the All Blacks and Black Caps schedule. You might happen to be in town when the All Blacks are in town which is usually 1-2 times a year.
7. WANDER THE BOTANICAL GARDENS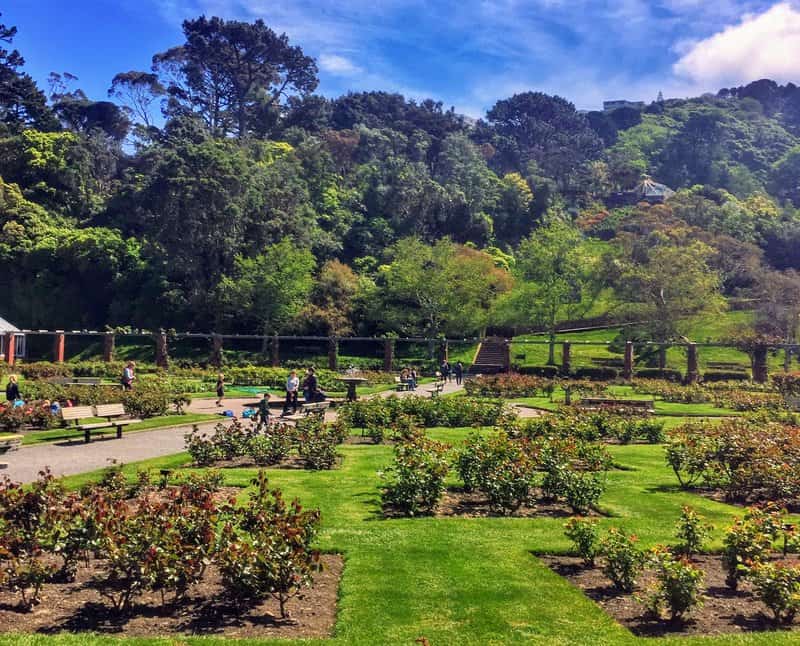 There are a few walking/green space activities in this list, but that's deserved. Wellington has a balance between cityscape and greenspace pretty much nailed!
You'd have to say the botanic gardens are another one of the most iconic places in Wellington. Located west of the CBD, it's a steep hike up, but you can walk through Bolton Cemetery on the way which is interesting (not in a weird death kind of way).
Once you're in the gardens, explore freely, follow your nose. If you need a goal, look to visit the duck pond, observatory, and waterfall.
You could then meander up to the top of the gardens which exits at the top of the cable car. From here you get an epic view, and can ride back to the city in the cable car.
Feeling adventurous? In the evenings you can spot glowworms on some of the paths.
8. HIKE AROUND THE TOWN BELT AND OTHER GREEN AREAS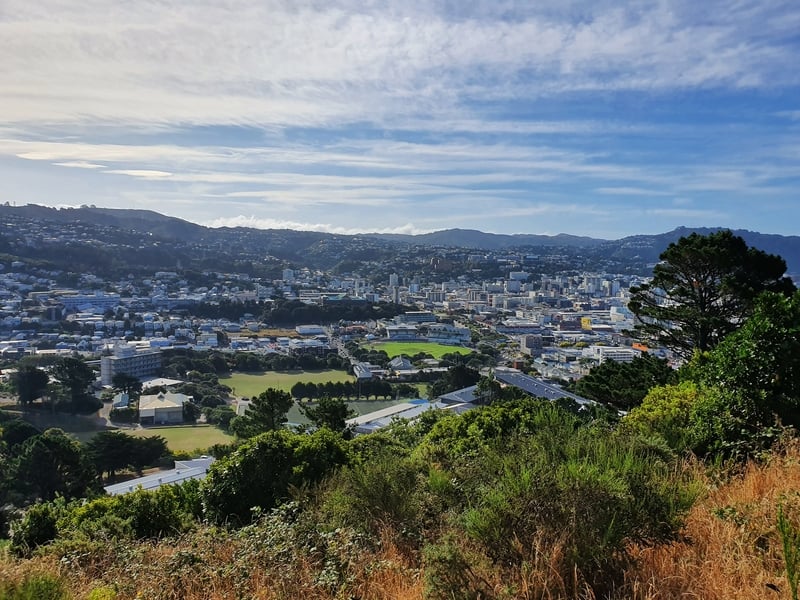 As the capital city, you could be forgiven for thinking there are minimal green spaces, especially as the city borders Wellington Harbour. But, thankfully the city planners have allowed lots of great green spaces to exist in Wellington.
Here are some of the Wellington walkways featured on Chur New Zealand:
There's plenty more too. Feel free to email me jub@churnewzealand.com if you have specific questions about routes (of course, I think doing all the walks is one of the best things to do in Wellington. Or any city for that matter).
RELATED POST: 13+ HIKES/WALKS IN WELLINGTON AND SURROUNDINGS
9. EAT ALL THE BURGERS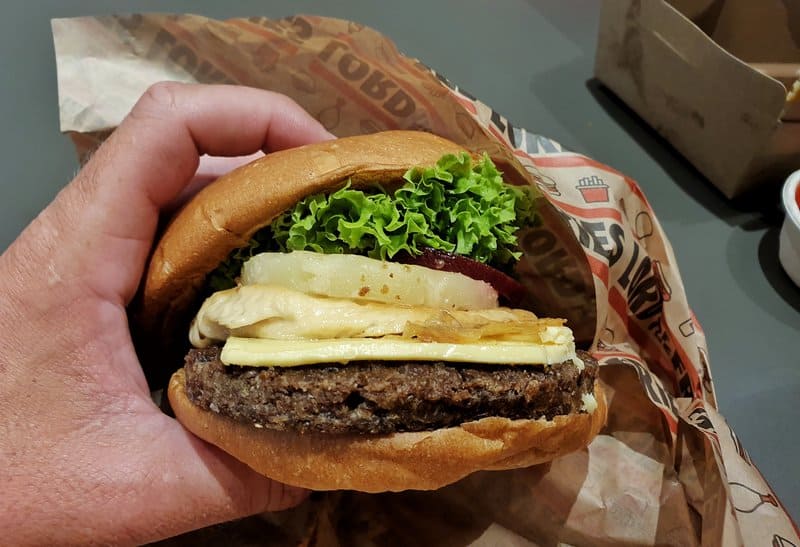 I could say eat all the food, but that's boring. Alternatively, check out this post on where to eat in Wellington.
But when you come to Wellington, indulge yourself with a burger. Or nine.
The reason I suggest eating burgers is because of the craze during the second half of Wellington on a Plate (WOAP), New Zealand's largest and tastiest food festival.
From August 15th-31st New Zealand's is a micro WOAP event called Burger Wellington presented by Garage Project. To win the 'battle of the burger' restaurants across the region attempt to create a burger that's original, tasty, and unique while following a theme for the year. And Wellingtonians get right into this contest!
All that to say that there are restaurants creating awesome burgers year-round. Whenever you're at a Wellington restaurant, take a look at the burgers on the menu.
Plus, they always go down well with the next Wellington activity…
RELATED POST: TRYING OUT VEGAN BURGERS IN WELLINGTON
10. DRINK ALL THE CRAFT BEERS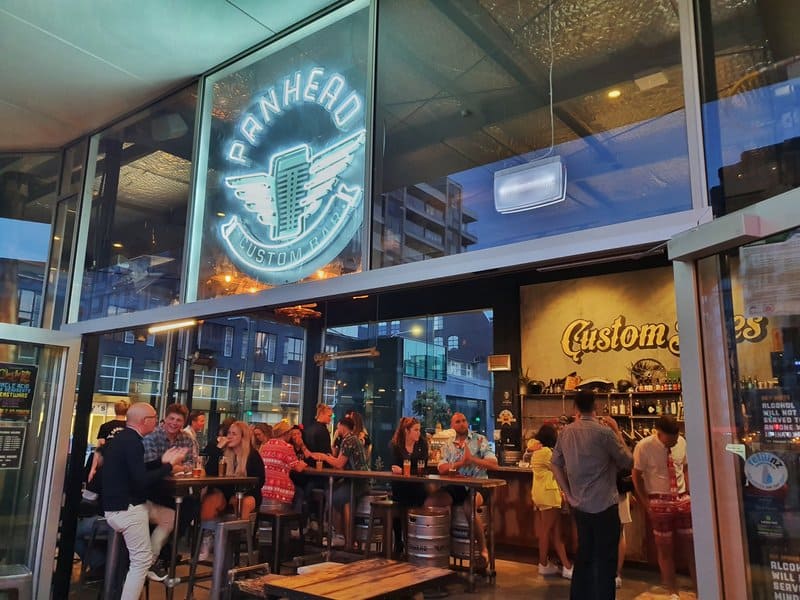 Every time I return to Wellington there seems to be a host of new Wellington breweries my friends want to take me to. There are heaps in the downtown area including a mix of names you'll recognise from the supermarkets. I won't give any specific names here, you'll find them naturally as you explore the city.
If you're after Wellington's biggest beer festival, it's called Beervana and is usually held in early August.
This isn't going to be something for you if you're looking for cheap things to do in Wellington. If you can get a pint for less than $10 at any of these places you're doing well.
Okay, one you could start at is Rougue and Vagabond.
But you might want to book a Brewery tour. They'll take you to four breweries, where you get to see behind the scenes of each. And of course, you get lots of samples to try (and a delicious lunch).
If you're looking for things to do in Wellington at night, this is the most logical option.
11. WATCH PEOPLE ON CUBA STREET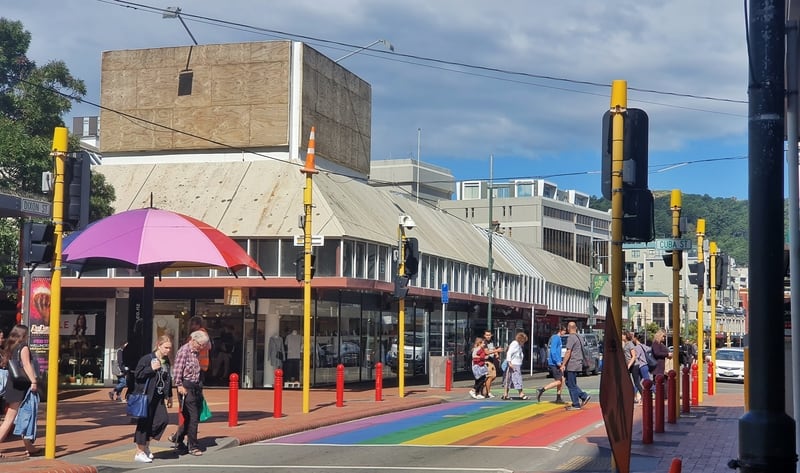 Cuba Street is the heart of culture in Wellington. There are a few blocks where it's pedestrian-only, and this is where you'll find some of the most interesting people in Wellington hanging out.
It won't take more than a couple of hours to explore (less than an hour if you window shop only), so make sure to spend some time here.
FULL POST: MY CUBA STREET FAVOURITES
12. TRACK DOWN THE STREET ART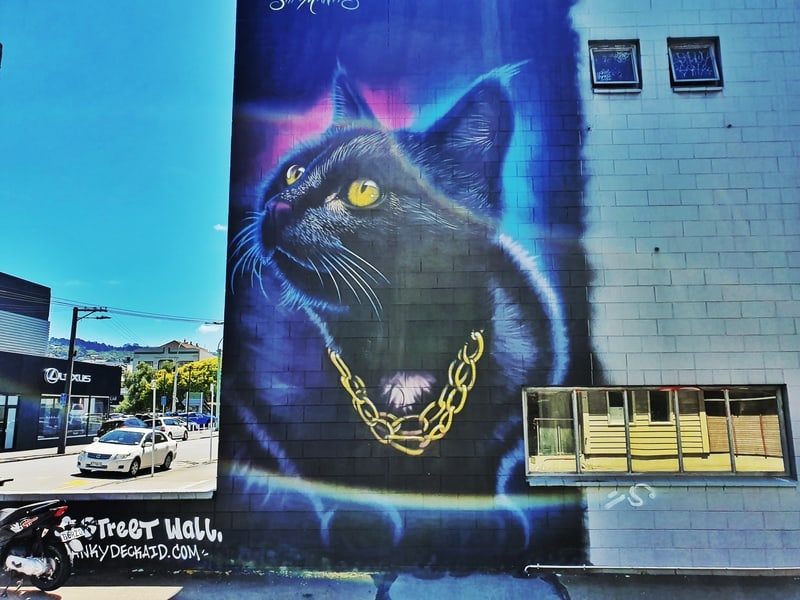 Cuba Street isn't the only place people get creative in Wellington. As you explore the CBD keep your eyes peeled for various pieces of street art. They usually reflect New Zealand in some way, shape, or form.
FULL POST: WHERE TO FIND STREET ART IN WELLINGTON
13. GET YOUR BIRD NERD ON AT ZEALANDIA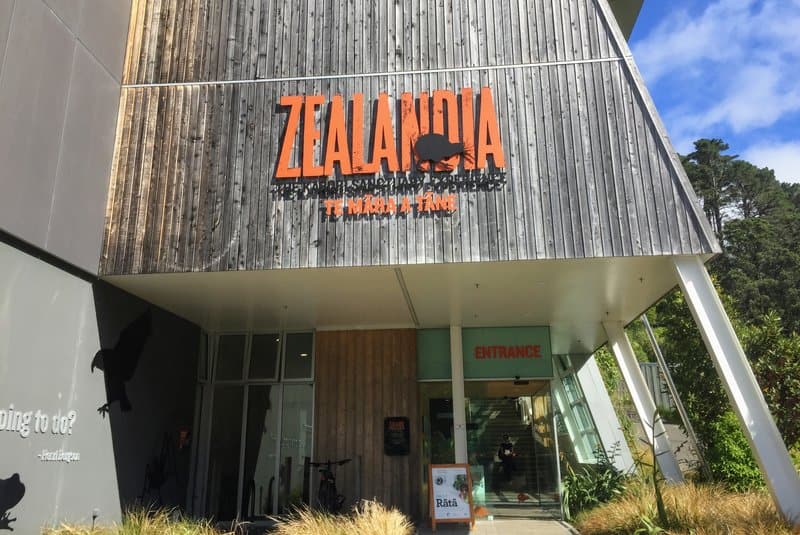 Zealandia is a worldwide leading ecosanctuary on the edge of Wellington city with a 500-year goal. They want the Zealandia landscape to look like it was before humans turn up.
As a visitor, you'll have the chance to see natives birds, reptiles, and a variety of native plants.
My words aren't doing Zealandia justice, but I recommend a guided tour as they'll be able to give you so much more insight. You'll definitely see a tuatara with them too (they're not easy to spot).
The guided tours are $55 during the day (your entry ticket is included in the price).
Or book a nighttime guided tour ($85) and you'll have an ~80% chance of seeing a kiwi doing its thing in the wild.
This is one of the cool things to do in Wellington the locals all wish they went and visited more often.
Pro Tip: All entry tickets are valid for two consecutive days.
14. GET LOST IN TE PAPA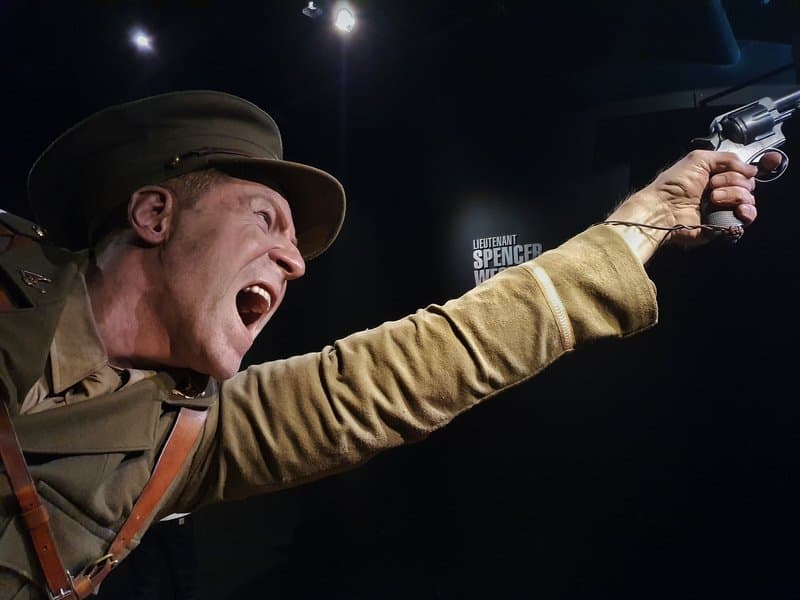 New Zealand's biggest museum is one of the star Wellington attractions. Te Papa can suck you in so fast you might be a little confused at where your time went when you finally leave. Some people will go back the next day to see the rest of the exhibits they missed.
What do I think are the fun things to see in Wellington's famous museum?
browsing the Gallipoli exhibition
experiencing the earthquake house
wowing at the giant squid
walking through bush city, and
admiring the Britten Motorbike.
p.s. it's free.
There are some exhibitions that you need to pay to enter but they're not necessary at all.
I did say it's free, but there are guided tours you can book like this 45-minute express tour. Or you can get into the Gallipoli exhibition 30 minutes before the general public with an early entry ticket.
FULL POST: MY MUST VISIT TE PAPA ATTRACTIONS
15. VISIT SOME OF THE OTHER MUSEUMS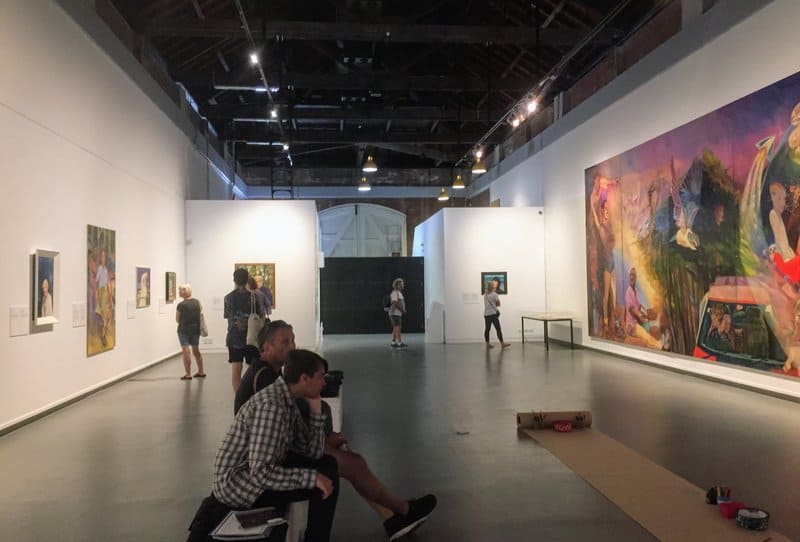 As the countries capital city, there's not a massive amount of museums in the city but here are a few check out (and a gallery):
The Cable Car Museum
Wellington Museum
City Gallery
Petone Settler's Museum
16. RIDE THE CABLE CAR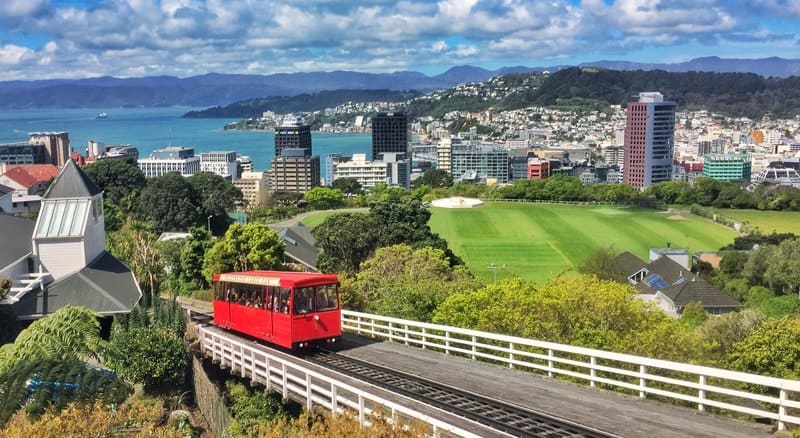 If you've seen any photos from Wellington, it's highly likely you've come across ones containing the red cable car. If you haven't you will have now in the photo above 😉
The first version of the cable car opened in 1902. It's been through a few different variations before becoming what it is today (a tourist site and a form of transport for locals to get to work). While it's not an OMG amazing experience, it is one of the iconic Wellington things to do.
You can just buy your tickets when you get there, but if you must, you can pre-book your tickets online.
17. WATCH PLANES TAKE OFF
If it's a windy day in Wellington then you might like to take pleasure in watching planes coming into land at Wellington airport. It's certainly not a pleasure for the passengers!
It's quite the sight to see the planes wobbling about in the fierce winds of the Cook Strait coming into land.
Wellington airport was even named one of the 17 most dangerous airports by Forbes.
Consider this as one of the more random, yet interesting free things to do in Wellington.
RELATED POST: HOW TO GET FROM WELLINGTON AIRPORT TO THE CITY
18. GET YOUR TAN ON AT ORIENTAL BAY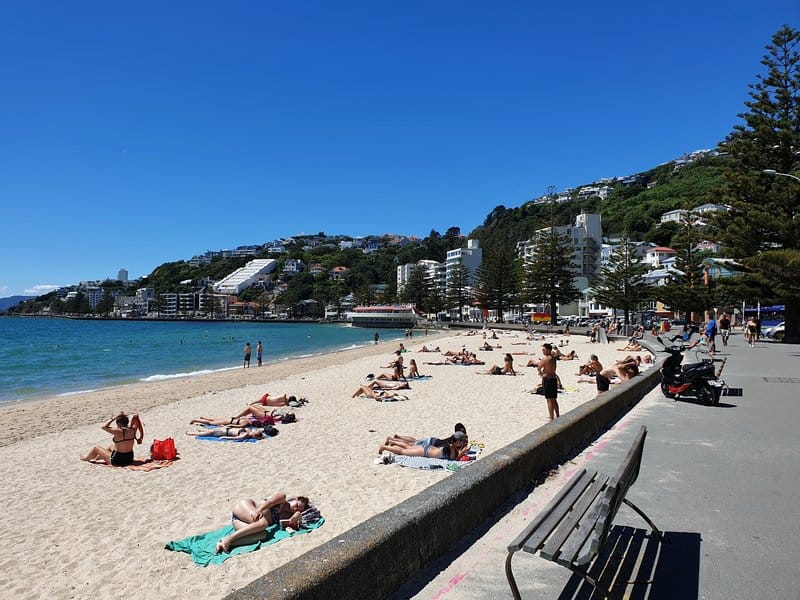 The most popular beach in Wellington is Oriental Bay by far.
With its golden sand brought up from the South Island, short distance from the CBD, and food options (Kalliana recommends getting food from Mt Vic Chippery in this post) nearby it's no real surprise.
It also benefits from being located in the harbour meaning the wind isn't so bad compared to the beaches on the southern coast.
All that to say, Oriental Bay is a great beach day hang-out spot. Though you can expect to be sharing the beach with a lot of people if Wellington puts on a stunning weather day.
---
Definitely come visit Wellington! It's a cool city that visitors love (you'll learn to deal with the wind).
If you have any ideas for fun things to do in Wellington that aren't on this list, drop a comment below or email me jub@churnewzealand.com
You should have some idea of what to do in Wellington by now!
Somewhat related posts: