Welcome to Wellington!
In this post, I'll take you through the options to get from Wellington Airport to the city.
From Wellington Airport you're less than 10km away from Cuba Street in the city centre. For a focal point we'll use the centrally located Cuba Street and Manners Street intersection as the final destination after exiting WLG.
If you're going elsewhere and want some help with your transport options,email me jub(at) churnewzealand (dot) com.
There are at least six options departing from Wellington Airport for you:


Walk | Public Bus | Airport Flyer Bus | Shuttle | Ridesharing Apps | Taxi
And yes, for the rocket scientists out there, you can take each mode of transport from the city to Wellington Airport.
Arriving super late or departing early morning? You might want to book Rydges Wellington Airport above the International Terminal.
WALKING
You can walk from Wellington Airport to city with the two routes given by Google Maps under 7km. That should take no more than 90 minutes and you'll get a small taste of Wellington while you're at it. If you were super keen you could even go via Mount Victoria.
The 6.8km option follows quieter streets but it does have 56 metres of incline as you cross the town belt between Kilbirnie and Newtown. This does have the bonus of going near Kilbirnie Pak'n'Sav, considered to be the cheapest supermarket in Wellington.
The 6.6km option takes a few minutes longer in theory, but that's due to following busier roads and more traffic lights. There's ~40 metres elevation to deal with but you get to go through the Mount Vic Tunnel, famous for people tooting.
THE PUBLIC BUS (THE WINNER FOR MANY)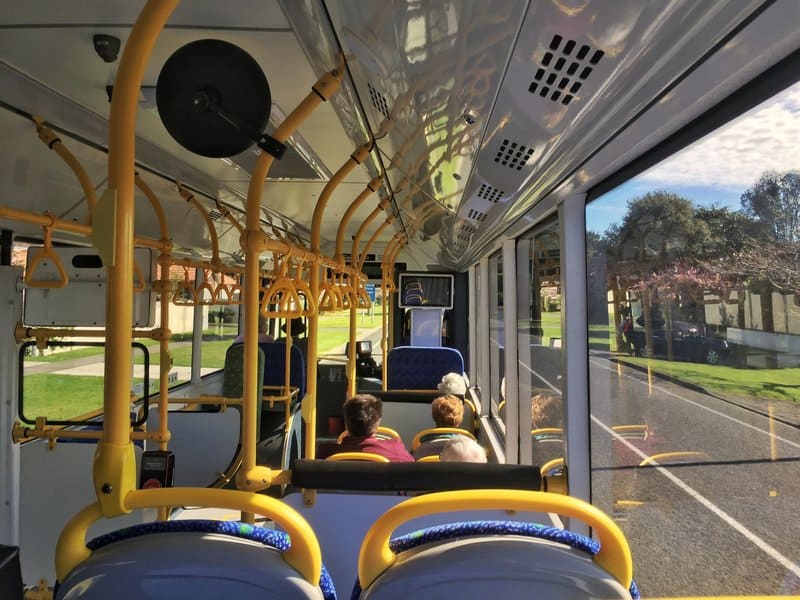 This is how I get there and is the best for those looking for the cheapest way to get from Wellington Airport to the city.
When you arrive at Wellington Airport and have collected your baggage, turn left as you exit the doors and keep following the footpath. Eventually, you'll be out in the open. Keep following the footpath until you get to this pedestrian/zebra crossing. Crossover and carry on until you hit Burger King. Turn right after Burger King and then take the first left on Hobart Street where you'll see the bus stop (Stop ID 6033) right away.
The walk is about 10 minutes in total.
You'll catch bus #2 (timetable).
The cash fare to Manners Street is $5 for adults and $2.50 for children.
The bus journey takes ~22 minutes
THE AIRPORT FLYER BUS
The Airport Flyer is a dedicated airport bus with more space than a regular public bus. The Airport Flyer doesn't stop everywhere, so you'll need to get off at the Courtney Place which is no problem. Despite being a 'flyer', the Airport Flyer still takes ~20 minutes to get from the airport to Courtney Place. Marginally faster than the public bus.
The airport bus departs from the airport, with plenty of signs available.
Take a look at the timetable, to check it'll be running.
The fare from the airport to Courtney Place is $12 for adults and $9 for children.
WELLINGTON AIRPORT SHUTTLE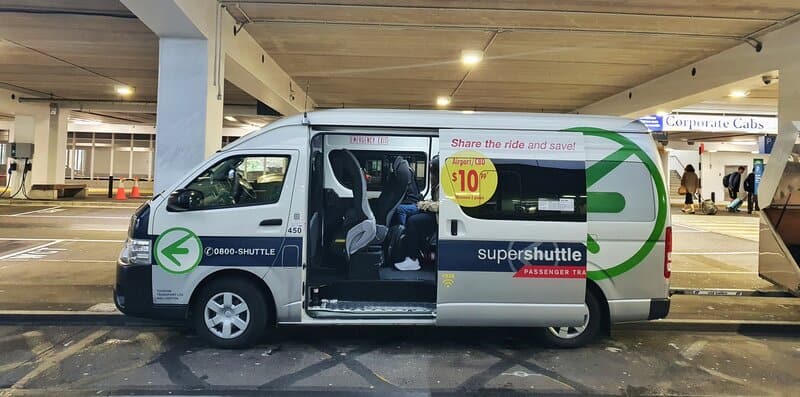 A shuttle can be yay or nay. If you're one of the first to be dropped off, it's awesome. But it's risky, you might end up doing Tour de Wellington. The main shuttle company operating from Wellington Airport is Super Shuttle.
If you're traveling with a group, shuttles are a great option especially as you can pre-book your ride through their app or here via Get Your Guide.
The cost is $15 for the first person plus $5 for every extra person in your group from Wellington Airport to Manners Street. Don't let the photo above deceive you with the price, it's $10 per person, but that's for a minimum of two people.
RIDESHARING APPS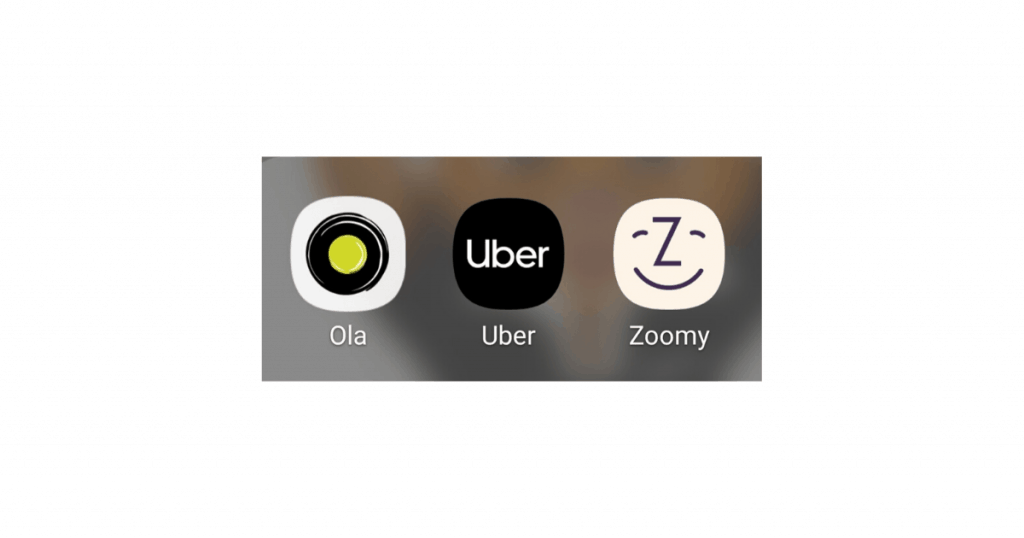 You'll either love 'em or hate em'.
Wellington Airport has three authorized ridesharing apps with a designated pickup zone. The two services are Zoomy (NZ-owned), Uber and Ola. Each have a $3 surcharge for an airport pickup which is included in the price when you book your ride. The prices start from ~$14 to the CBD, but as you know can vary based on demand etc.
You'll find the ridesharing pickup area to the right after you exit the doors. There's wifi in the airport, so no problems with ordering a ride if you haven't got a New Zealand sim card yet.
READ MORE: ZOOMY VS UBER VS OLA: A COMPARISON
TAXI FROM WELLINGTON AIRPORT TO THE CITY….
I despite taxis, so I'm not going to even talk about them as an option. But they're available. You can't miss 'em. They'll cost heaps.
---
I hope this helps you figure out how to get from Wellington Airport to the city in the way that makes the most sense to you! If you're a solo traveller, the public bus is the best option in my mind. If there's three of you, an Uber and/or Zoomy is a decent option, and if you've got lots of luggage and people, the shuttle could be the best choice.
There are other options like limousines and bicycle sharing but I figure they're rare user cases.
What to read next: