Do I need a VPN in New Zealand?
If you'd asked me that a couple of years ago, I would have said no.
I'd always just thought of Virtual Private Networks (VPN) as a necessity when visiting countries like China.
Fast forward to today, and I've started to come around to the idea that using a VPN in New Zealand might not be such a bad idea.
Maybe the pesky YouTubers and their VPN ads are influencing me? 😮
This post will run through the reasons you should consider a VPN for travel in NZ.
This article is for you as much as myself. Internet security is pretty intimidating, so I'll educate myself and hopefully educate you along the way.
WHAT IS A VPN
I'm not all quizzed up on the lingo, but this is how I describe a VPN to my dad. It's a piece of software that lets you use the internet with a higher level of security (assuming you use a good VPN company) and access the internet from any country in the world. For your benefit.
You can read more about VPN's on Wikipedia if need be.
ARE VPN'S LEGAL IN NEW ZEALAND?
You are allowed to use VPNs in New Zealand, and if you read this document, unless you've caught yourself in some really naughty situations, the Government isn't going to be monitoring you (in my opinion).
PRACTICAL USES FOR VPN'S IN NEW ZEALAND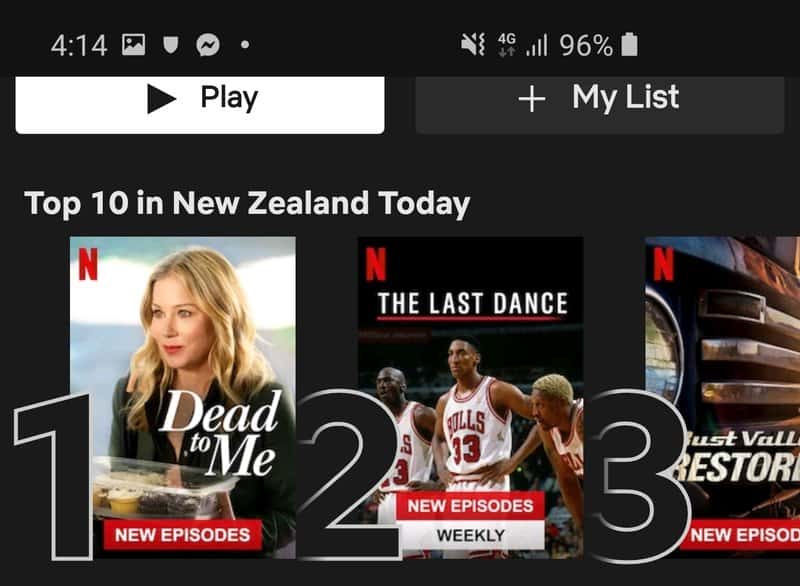 New Zealand has minimal censorship, but there's a bunch of reasons you might want to use a VPN here.
AVOID LOCATION-BASED PRICE GOUGING
When airlines, hotels, and other online travel agents (OTAs) set their prices, they'll sometimes have their algorithms adjust prices depending on where you are, and what your previous searches on their website has been.
This artice from Smarter Travel has some good examples.
BREAKING GEO-RESTRICTIONS
There are lots of shows on your local network TV that you might like to keep up to date with. The network providers on these will block access to the videos on demand for these programs to people outside the country.
Example 1: BBC programs only work in Britain
Example 2: Watching football with commentators in another language (watching rugby with non-English commentators just isn't the same for me).
ACCESS TO MORE NETFLIX SHOWS (& OTHER SUBSCRIPTIONS)
This is similar to the above but is referring to Netflix, DSisney+, Hulu among others. The variety of shows seen on Netflix inside NZ is limited compared to places like the USA. With a VPN, you'll be able to watch all the latest releases as they come out.
PROTECTION ON PUBLIC NETWORKS
When you connect to Wi-Fi in public, whether that's Starbucks, the library, a hostel, or wherever, you're on a shared connection. Do you know everyone connecting to the network? No. And if someone wants to dig into what you're doing, it doesn't take them much at all. A VPN encrypts your data.
This is why it's recommended not to access your banking information on public Wi-Fi.
OTHER BENEFITS
A good VPN will ensure you aren't downloading virus-infected software, dodgy malware, and sketchy torrents (torrents aren't illegal in NZ, but if you download copyrighted material, that's illegal).
Oh, and if you're worried about people following you on the internet, a VPN will assign you a different IP address to the one you've been assigned.
DOWNSIDES OF VPNS
Sometimes the connections are crappy, especially if you're connecting to a network in Europe. It's just the way it is. It shouldn't be a major factor on a premium, but it's something to keep in mind.
THE BEST VPN IN NEW ZEALAND
I have no idea as I haven't subscribed to any (have tried a couple as a free trial). So you'll be better off looking at other sources for the 'best VPN', whatever best means.
But when you are on the search, make sure the VPN you choose:
It gives you access to servers both in New Zealand and the countries you want to accress restricted content from.
The provider will work on what you use (Windows/Mac/iOS/Android etc.)
The pricing is transparent
Free VPN's may log your activity, serve targetted ads, have a weak connection, offer bad support, and potentially sell your data (read the fine print).
Make sure they have unlimited bandwidth and have strong encryption and security protocols.
---
I'm not sure when I'll start using a VPN in my daily life? I'm pretty bad at organising these things…
But, I have started to buy Travel Insurance though, like an adult. Personally, I recommend SafetyWing.
I'm sure I'll be able to update this post with a VPN recommendation in the future.
RECOMMENDED READING
Because all ideas are good ideas!
These are short and snappy tips that'll help you travel around New Zealand
What's the story with them? You'll learn what one is the cheapest too