Taihape is world-famous in New Zealand as being the "Gumboot Capital of the World". You probably know that already right?
Taihape is only a small town (population >2000) and for tourists is primarily known as a place to top up the petrol and stop for a bite. You might find yourself in Taihape overnight as a convenient place to stop on
So, if you're looking for things to do in Taihape there's enough to do to fill in a half-day or so. Here we go…
5 THINGS TO DO IN TAIHAPE
1. THROW A GUMBOOT
I did not know this was something you could do in Taihape year-round. There's a gumboot throwing set up (with gumboots) so everyone can have a go at the gumboot toss. As you've seen in the video above, I'm not a natural.
They've got a variety of gumboots to choose from, and there's a couple of markers to show you how far the records are.
You'll find the gumboot throwing alley on Outback Road, next to some nice public toilets.
If you happen to be passing through Taihape in March, you might even get to experience the annual Gumboot Day. Who knows, you might be the next gumboot throwing champion 🙂
2. TAKE A PHOTO WITH THE GUMBOOT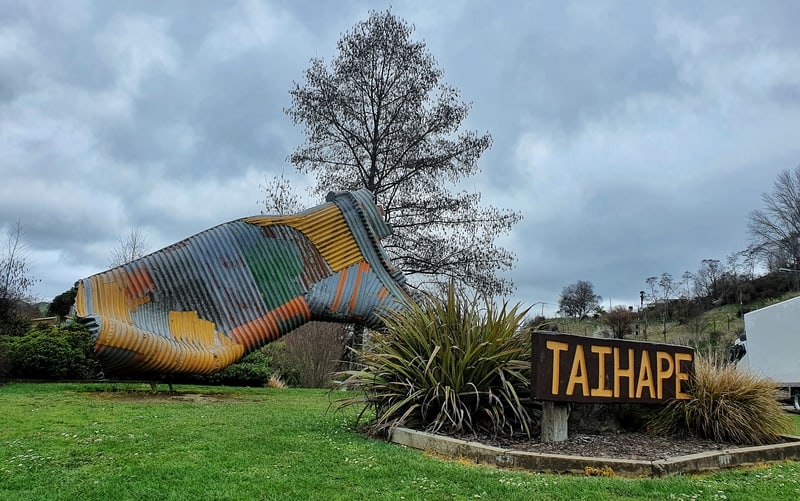 It's cheesy, but you've got to take a photo with the Big Gumboot. It's on the outskirts of town on SH1 heading north so it's super easy to stop by on your road trip.
Want to sound super smart to your road trip mates? You can let them know the corrugated iron gumboot was put on display in 2000 with the work completed by sculpture artist Jeff Thomson.
3. WALK TO THE MOUNT STEWART LOOKOUT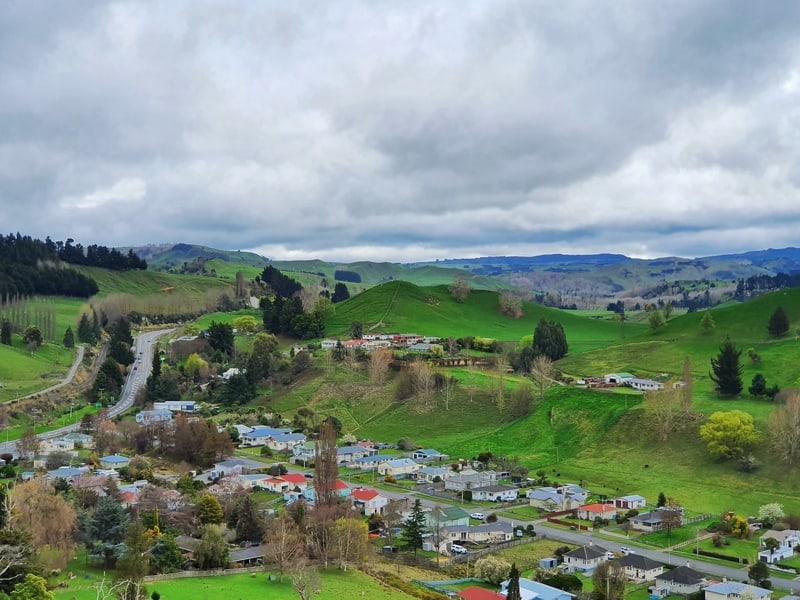 Right behind the gumboot is Mount Stewart Reserve. It's a relatively small climb with 59 metres of elevation to the top. There's a loop track with a couple of different routes. It doesn't really matter what way you go up (there are signs).
At the summit there's a structure (safe) to climb up from which you get some amazing views in all directions over the town, Ruapehu, and the Ruahines.
4. WALK (& SWIM?) ALONG THE HAUTAPU RIVER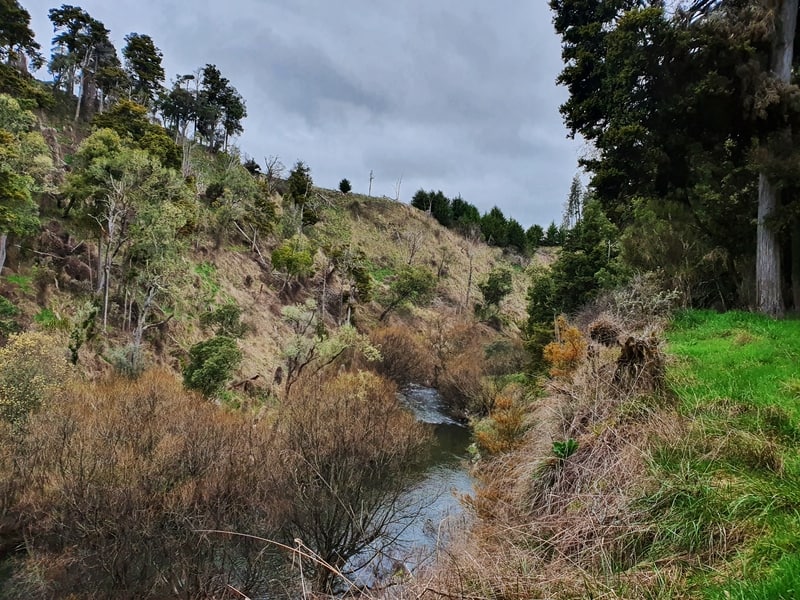 This walk doesn't seem to be well documented (the sign just says it's a scenic reserve walk) but it's surprisingly nice. It's about 2km long and follows the Hautapu River most of the time.
For a walk within the town limits, it's super good value.
If you're brave there's a couple of spots to swim in the river.
5. LEARN ABOUT TAIHAPE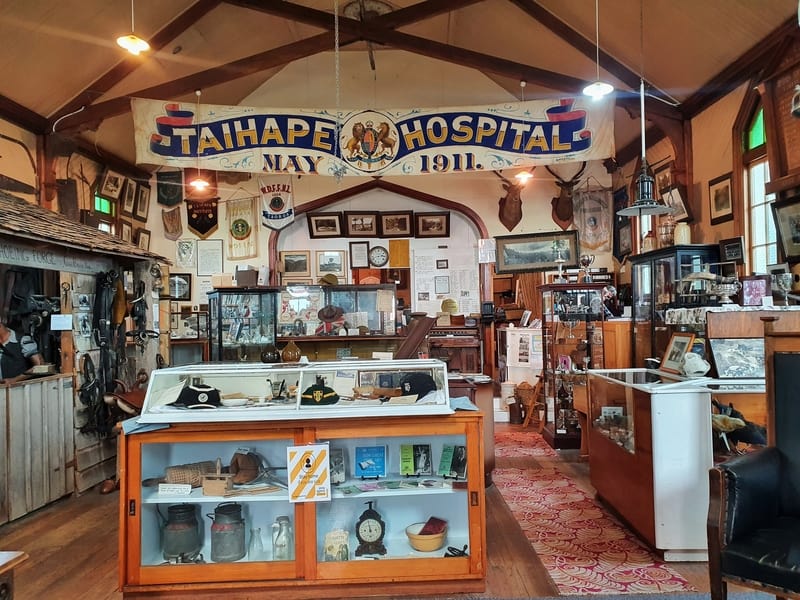 The Taihape Museum is full of history, artifacts, and lovely staff. I didn't stay for long, but read a little about the town and could easily see someone spending over an hour here. There's some old machinery from the World Wars on display too.
Entry is by donation. Cash is preferred, but they also have their bank details on display. Given all of the other activities in this list are free things to do in Taihape, you should make a donation 🙂
Note: The museum has very limited opening hours, and is subject to change. As of September 2020 the opening hours were 11 am to 2 pm on Sundays.
You can always contact them on taihapemuseum@gmail.com if need be, they may be open up the museum outside of the regular hours.
---
If you are staying overnight in Taihape and want to watch the rugby where the locals do, the Gretna is the best place to be.
In terms of where to eat if you're passing through, I haven't got any personal recommendations (I ate Subway) but I've been told the Brown Sugar Cafe is solid.
I stayed at Rusty Nail Backpackers. It's ~2km outside on town in the residential area but is super nice. The owners live upstairs, but you've got full independence.
---
RECOMMENDED READING
There's something for everyone in NZ
Learn about the history of New Zealand's favourite sport in Palmerston North
A beautiful walk with a couple of awesome views near Palmerston North